HUGE savings on kitchen cabinets
10% off with certain lines.
Please don't hesitate to call with any questions and to schedule your appointment
Greetings to our beloved neighbors and customers
We wanted to assure you that we are still here to help with your remodeling and construction needs.
Please stay well, and don't hesitate to give us a call!
Remodeling Contractor in Wichita, KS
Riverside Construction and Remodeling has been serving Wichita, Andover, Haysville, Derby, and Schulte, KS and the surrounding areas since 2000, providing value-additive home remodeling services.
Your General Contractor for All Areas of  Your Home
Not enough space in your bathroom? Out-of-date fixtures and tile? In need of an expert bathroom remodel? Look no further than the remodeling contractors at Riverside Construction and Remodeling! Family-owned and –operated and backed by decades of hands-on experience, we offer construction and remodeling solutions to match budgets of any size and homes of any type. Our team would love to meet to discuss your home's needs and your ideas, and take you through each step of the home improvement process. From flooring to fixtures and everywhere in between, let us help you bring beauty into your bathroom, basement or any other livable space in your home!
In addition to bathroom remodeling and general home improvement projects, we're widely renowned for our work with kitchens. The kitchen is considered the center of a home. If it's outdated or in need of a facelift, and you're considering replacing the cabinets, countertops or going in for a full renovation, Riverside Construction and Remodeling should be your first call. We install countertops and kitchen cabinets for Wichita, KS homeowners, as well as providing detailed designs for your full kitchen remodel. We'll help you achieve the kitchen environment you've always dreamed of having. Take a look at just a few more reasons we have a strong portfolio of satisfied customers and successful projects:
We offer industry-best products from top-name brands, such as Cambria, Mid Continent and Pella.
We provide references with every bid and a two-year guarantee on all of our work.
We have our EPA and RRP Compliance certifications.
Our business is Metropolitan Area Building and Construction Department (MABCD) Licensed.
We have 40 years of kitchen and bathroom remodeling experience.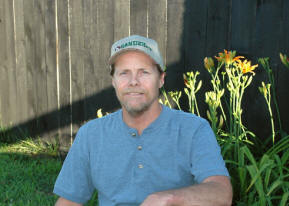 Start Remodeling
The first step to completing your home renovation project is calling the right general contractor. Get in touch with us today for a bid on your next project!
Proudly Offering Remodeling Work in the Following Areas:
Wichita, KS
Andover, KS
Derby, KS
Haysville, KS
Newton, KS
Rose Hill, KS
Sedgwick County, KS